THE OTHERS ART FAIR TOTINO
31.10.2019  -  31.11.2019
with Galleria Studio Legale
05.07.2019  -  31.07.2019
on view at Galleria Studio Legale - Opificio Puca, Naples Italie
16.05.2019  -  30.06.2019
curated by Paul D'Agostino for Residency Unlimited NYC, at Los Sures Museum NYC
    Kinu Kamura's work is all about additional scrims and layers of looking. Inspired by levels of clarity and blur in our own acts of seeing, and by ideas of experiential and spatial reproduction, reflectivity and transference, Kamura has created an ultimately site-specific, multi-piece sculptural installation that invites visitors to look at, into and through it. 
Her broadly scaled and spatially expansive objects, to some extent a 'bridge' between the front gallery and the back, are composed of various types and formations of plexiglass and other reflective, refractive, sight-altering surfaces. Viewers thus see themselves as they look through such pieces, while seeing also manifold layers of reflections of the works in the room. 
The room, of course, becomes an active part of the work and 'act of seeing' as well: it is the site, and it is also 'in sight.' 
The frame-within-a-frame modality of Kamura's work doesn't quite end there, however. 
She incorporates choice photographs and photocopies as well, some nodding directly at the space itself, and others to other works in the show. Residing in our eyes for a time, Kamura's labyrinth becomes infinite in our minds.
Text by Paul D'Agostino, curator of the show.
SCOPE NEW YORK ART FAIR 2018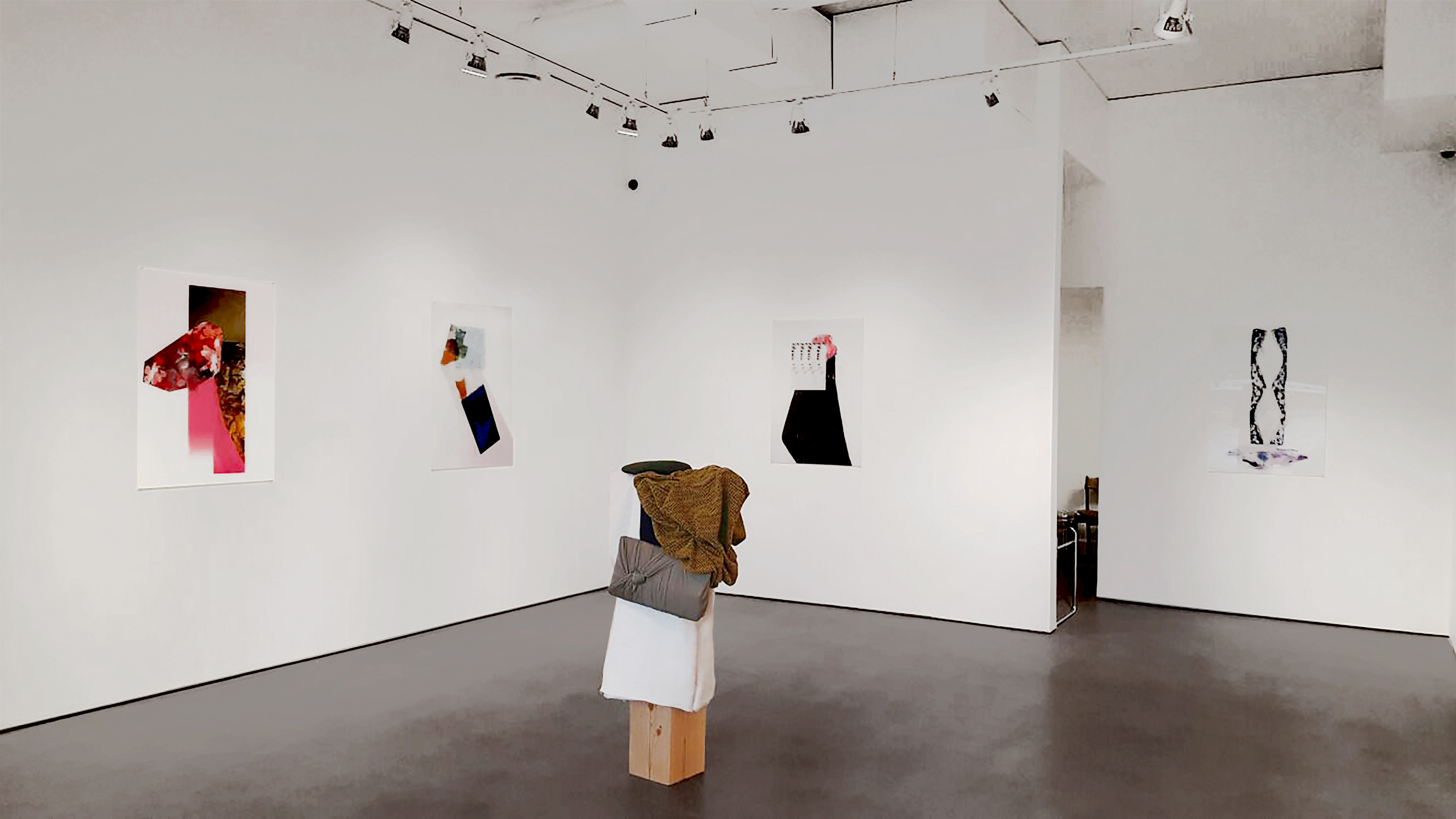 SCOPE NEW YORK ART FAIR 2017